Well I guess all good things eventually come to an end. There's no ill will in my heart but it still hurts. I guess its good that I've got being broken up with pretty much down to a science now, since its always me that it happens to. Sometimes its hard to look in the mirror without wondering what makes me so unlovable, even with a pretty new red dress on.
I cant even count how many times I've burst into tears this weekend. I am on edge emotionally and the last couple of days didn't do much to help it:  fighting with my roommate over stupid stuff again, and confusing bits of relationships, tons of homework and photos to take. I feel bewildered and insecure.
Things are awesome and my room currently smells like gardenias. mm
Ahh things are going to start getting crazy real fast with the start of school.  Let's just hope I can survive it.
"I am so excited to tell you that you were selected as my choice for the Student Assistant / Work Study position! You just out-shined the competition and that is saying a lot because the other two candidates were so talented." Got the job as the assistant for the Event Coordinator on campus. Its going to be a fun job I think.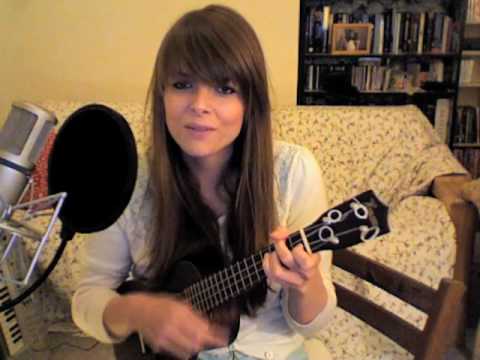 I wish I had a video camera so everyone could witness the insanity that is my cat. She sucks on my fingers, carries anything that's the size of chapstick around in her mouth, and is currently hopping around my room and attacking the guitars sitting in the corner. She also enjoys hiding under things in my apartment and when my roommate or I walk by she hops out. She cracks me up.
I'm in Houston until Wednesday. I'm not terribly happy about it. Although I get to see a few of the people I miss throughout the year and spend some time with my family, Houston just kind of sucks in comparison. I want to be back in sunny San Marcos laying out by the pool with my boyfriend and friends drinking beer and not worrying about a damn thing.  Of course being back in San...
Life is busy, but fantastic!
We won!
Wednesday my AAF team headed out to Amarillo, Texas for the district competition.  While we were there we met some of the rudest people in existence, but nonetheless we won! We're heading to nationals in Orlando sometime in June!
there is never enough time in a day
Dan found me a kitten!  Pictures of the kitten to come. I named her Toulie after Henri de Toulouse-Lautrec
I spent an entire day and a half with someone and it was awesome.
Terms that Advertisers (and my teammates) Seem to Love 1. Its got legs- Meaning the idea can walk and talk baby, there are a lot of ways to carry it out. 2. Married- As in, "don't get married to this idea, because its subject to change."  Honestly, if I hear this one one more time I'm going to shoot someone at the alter.  My Creative Director Ben and I like to joke that...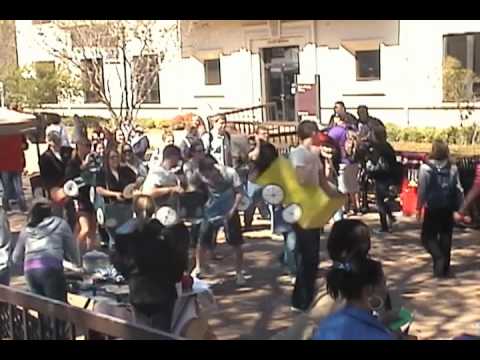 I love having a talent/trade/profession/what have you where I use to barter other trades/goods with.  My friend and I have a good system worked out. I take portraits of him on occasion, and he corrects all the papers and the resume I'm submitting to scholarships.
Finally did my follow up email with the art director of rare magazine about an internship.  I meet her at the Addy's on Friday, along with what seemed like the entire editorial staff.  It seems like it'd be a cool place to work.
history just continues to repeat itself.
The Addy's were a ton of fun.  I met the editor and art director from Rare magazine and the hiring coordinator (how conveniently perfect) from GSDM Idea City outside on a smoke break (it pays to smoke finally!). Got his card so I plan on emailing him tomorrow. Also the power plant is probably the coolest place to throw any kind of party ever, except I'd suggest doing it in the summer...
Tomorrow I go to the Austin Advertising Federation's Addy's which are being held in Austin's old power plant. They are basically like the Grammy's for advertising, its just a huge award show with lots of big wigs (Austin has become a huge hub for the advertising industry, its second to New York I believe) from the industry and there's a whole student competition...
Aldous Snow: Awful bloody film. I say, it's just a ridiculous premise. What would happen if your mobile phone killed you? Why would a mobile phone kill anyone? Doesn't make sense. How can a mobile phone have an agenda and kill people… Peter Bretter: I told her that when she read the script Aldous Snow: Yeah, you were the voice of reason, mate. Peter Bretter: I tried to be, but...
Can I just graduate yet?
mliaverage: Today my boyfriend set up an account on a game site. He decided to be funny and set his password as "penis". The message that popped up said "Sorry, your password isn't long enough". I laughed. He didn't. MLIA.
mliaverage: Today, the little boy that lives in the apartment next to me was throwing a fit. The walls are super thin and I could hear him screaming about not wanting to go to bed. His mom said something to him about the boogeyman coming to get him if he didn't go to sleep, which I took as my cue to pound on the wall. Instant silence and I'm pretty sure I'll be able to make that kid shut up...
list of photos we had to take in our advanced digital photography class. 1. Imitate a famous or iconic photo of one of the following photographers: Martin Parr, August Sander, Cindy Sherman, Diane Arbus or William Eggleston 2. Photograph something you are living without 3. A strong emotion 4. A cliché 5. A picture that only has one color 6. Document a trace of someone or something 7. A reflection...
Um so my favorite teacher of all time, Andy Campbell has a facebook.  I took three of his classes since I've been at Texas State and loved all of them.  I'm 100% sure he has no idea who I am, since they were all teaching theater classes but I added him anyway. Said Facebook
Do we really need five blades? →
So it looks like I'll be the secretary of the National Press Photographers Association at Texas State this year (hopefully)!  And then I'll still be in Advertising Club, and I'm thinking about joining either AIGA (design association) or the Fine Arts Association. Add that to 15 hours of classes and all the work I'll be doing with American Advertising Federation.  Plus...
After a week and a half, I got my camera back from its cleaning. Its the longest I've went without a camera in almost…6 six years. I dropped my cell phone in the preheated 450 degree oven today while trying to take a pan out and talking to my mother at the same time.  I obviously cannot multitask.  The funny party is my mom stayed on the line to hear the whole event. Fortunately my...
I noticed that my favorite necklace was missing the day after I came back from Houston.  It could be anywhere by now. Sad day
I had a hilariously terrible day.  The kind that are in awkward comedies. But I was treated to dinner and a movie. Life's all good anyway!
Have you ever sent a text message where you were talking shit about a person to the person you were talking shit about?
Oh goodness, who thought it'd be so difficult to get people to answer surveys in informative and useful way.  I finally managed to get a few people to do it though.  I only have to review insurance websites and interview 3 different insurance agents now. Ugh I hate holiday homework.
My poor friend just found out she has rheumatoid arthritis at 21 years of age.  Its a little different than most arthritises since the immune system attacks the tissue of the joints. Fortunately they caught it early enough that's its treatable but she'll have to live with this for the rest of her life.  :(
This month I watched 34 movies all for 15 bucks.  I love netflix.
Help my roommate win a dental makeover →
Just vote for Alex, the little blonde artist.
I'm a smoker sure, and I crave cigarettes on occasion but I've never craved a specific type of one before I smoked a Lucky Strike that my neighbor had gotten from Mexico. They were absolutely amazing and I literally have been having dreams about smoking them.  I've been dying to find some around here for weeks now. I think they'd go perfectly with the Robert Rodriguez...
I'm kinda excited for tomorrow.  I'm taking engagement photos of a couple I know  and I think I'm going to try out a few new ideas I have.  Unfortunately I still dont have my flash back so I'm going to have to improvise a lot.